Jo Ellen Green Kaiser
Principal, JGKSF Consulting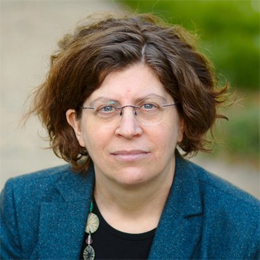 Jo Ellen has worked as an editor, publisher and cat herder in independent media for over two decades.
I am probably best known for the seven years I spent from 2011-2019 as executive director of The Media Consortium. I grew this nonprofit association from 40 to 80 members; helped create and implement a study in impact measurement that was published in Science magazine; and incubated the member-donor model that is becoming the primary revenue source for independent media today. I am proud that while every other sector of the news was losing businesses, the progressive independent media sector represented by The Media Consortium grew stronger.
I am also proud that we were the leading edge of significant changes in how news is produced. We ran some of the first large editorial collaborations in 2011 and 2012, including a 60 outlet live coverage of Occupy May Day; we worked with social justice groups to organize multi-year reporting projects on environmental justice, network neutrality, and the new economy. Most of all, we recognized in 2015 that every newsroom must become not just diverse but racially equitable and from 2016-2018 made racial equity in our organization and member newsrooms are number one priority. That emphasis has not only changed member newsrooms, but led to a spin-off organization, the Southern Center for Movement Journalism, which I am proud to have helped found.
Like many in independent media, I did not come from journalism school. I came to media from academia,
I was an assistant professor of American Poetry and Literary Theory at University of Kentucky wanting to do work with words that would make change now. At Tikkun, an independent progressive Jewish magazine, I fell in love with independent media and editing, working with over 300 authors. At the same time, began teaching myself the business side. Eventually, I became Tikkun's de facto publisher (the "publisher" was our major donor), handling print circulation, donations, ad sales, and a very nasty audit.
My interest in money and mission continued after Tikkun. I served as a consultant to the Independent Press Association, supporting news startups and their annual conference.
At the same time, I developed a strong freelance career as a developmental editor for non-fiction books with a political slant. I combined both interests 2005 as the editor and publisher of Zeek, a small Jewish magazine that published an issue on Israel/Palestine that is still making waves today, as well as an issue on Judaism and disability.
Today, my passion remains independent media how to find a path to economic sustainability by doubling down on mission. I'm excited to learn how we can work together.
Jo Ellen Green Kaiser joellen.tmc@gmail.com Follow me on Twitter @jgksf